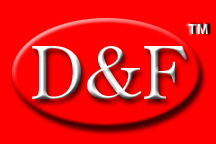 Home | About Us | Our Clients | Contact Us
Destiny & Fortunes is aimed at being the leading luxury marketing company primarily focused in marketing luxury products in areas of jewellery art real estate and now growing in other areas as well. With my grandfather Ambaji Shinde being the designer for Harry Winston I feel it's the most natural growth pattern .

I believe that the moment is the ultimate luxury and the way we relish each moment is what defines the quality of the lives we live.

At Destiny & Fortunes the aim is to make the moment totally liveable and luxury and lifestyle products are a simple accessory to the moment.

We are also looking at some products what we would like to call spiritual or holistic luxury and lifestyle products which enhance the core of the persons soul and the corresponding moment reflects the same.

Destiny & Fortunes is also growing in the non-profit areas looking for real opportunities to give and make a lasting improvement to people's lives.. more...
Copyright © 2005 - 2016. All Rights Reserved. Destiny & Fortunes™
Website Designed & Hosted By New Wave Solutions™